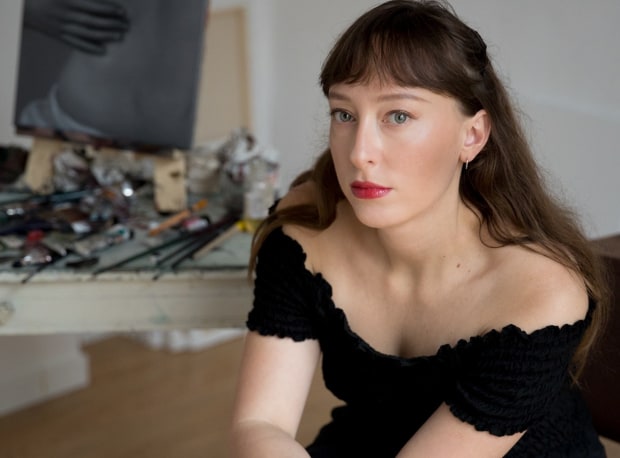 Mia Middleton now represented by Roberts Projects
Roberts Projects is thrilled to announce representation of Mia Middleton, whose pictorial works explore interiority, memory and evocation. Middleton's intimate paintings capture a tension and threshold between conscious and subconscious, desire and aversion, reality and fantasy. This announcement follows the gallery's first exhibition of Middleton's work – Love Story – this past April.
Middleton is a semiotician in a profoundly visual sense. Often working in a sequence of poetic vignettes, Middleton's uncanny ability to delve into the transience of existence invites viewers to contemplate the interplay between interiority and exteriority, corporeality and the world beyond. The artist's skillful manipulation of composition, color and subject matter produces striking freeze-frames that compels viewers to cross the threshold into a profound psychological exploration.